The Paranormal Source, Inc. recently investigated a location in the historic Fort Worth Stockyards known as the Bull Ring. Founders April & Allen Slaughter happened upon this amazing building while conducting research for April's upcoming book Ghosthunting Texas and were pleasantly surprised to learn that the Bull Ring has a few ghostly inhabitants of its own. Today, the building serves as a Texas Wine Cellar, a place to grab a beer on-the-go or a cup of Starbucks Coffee. It also features an immense and impressive collection of original Texas art. In the past, the building has been everything from a bar to a speak-easy and gambling hall, as well as a cafe.
While our initial investigation did not provide evidence in the way of video or anomalous photography, several interesting EVPs were captured. A select few of these audio clips are posted below.
Frank's Box #38 Recording : "Sounds like…Ben Franklin."
Investigator April asks about an individual in the basement bathroom, and the box provides this response. Keep in mind that the scan rate is continuous and does not have the opportunity to rest on any one station or broadcast for more than a fraction of a second.
Digital Audio Recording (EVP) : "No."
April asks, "The lights are pretty aren't they?" A disembodied voice appears to answer.
Digital Audio Recording (EVP) : Unidentifiable Man's Voice
Investigator Gabriella is asking questions as a gruff-sounding male voice speaks over her. What exactly he is saying it yet to be determined.
Digital Audio Recording (EVP) : "Help me…"
You will also hear strange noises shortly after the voice speaks. Our investigators are heard talking in the background.
Digital Audio Recording (EVP) : "Us."
Investigator Adam states that he saw movement in the corner, to which a disembodied voice replies.
Frank's Box #38 Recording : "Lie…You will."
April assures whomever is present that she will not repeat herself in her questioning. A consistent voice first speaks underneath her on the box.
The Paranormal Source, Inc. is very pleased to share new artwork for our corporation created by our very own Adam Norton! He's an amazingly talented artist, a fantastic investigator, and a great friend. Thanks Adam!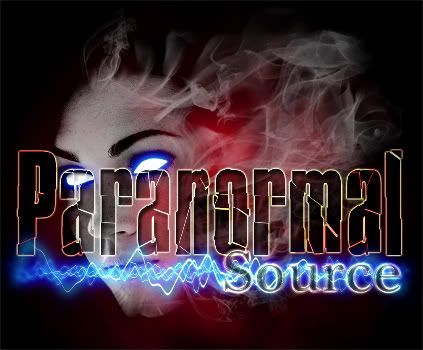 No comments
The Paranormal Source, Inc. continues to be indebted to Frank Sumption for his generosity as just this week we received box # 38.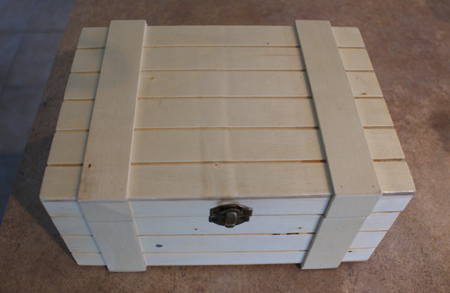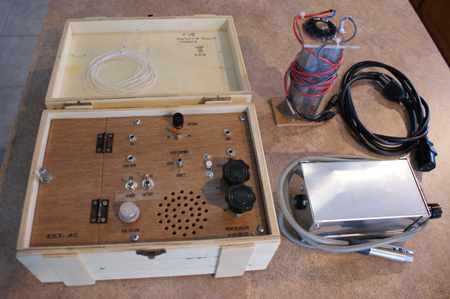 We look forward to experimenting with the new device alongside box # 37 which was also gifted to us last year. Frank's Boxes are not widely available to the public and we feel very fortunate indeed to be working with two of these devices. They have proven to yield rather impressive results in our studies and experiments so far and we look forward to what lies ahead.
The Paranormal Source, Inc. utilizes several of the 'ghost box' devices in our research of EVP-ITC, and we hope to share our findings with the public very soon!
1 comment