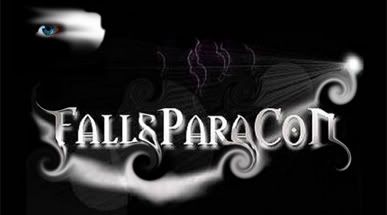 April Slaughter has been asked to present information on Utah's 'Skinwalker Ranch' on Saturday, October 25, 2008 in Wichita Falls, Texas. Come and learn about one of the strangest places on Earth, as April shares information about the history of the ranch and her own personal experience with strange phenomena in the area.

April will have the latest issue of TAPS Paramagazine available for purchase, which showcases her article on the Skinwalker Ranch as the cover story!
For more information on FallsParacon or to purchase tickets for the event, please visit The Official Website for FallsParacon 2008
To subscribe to TAPS Paramagazine or purchase back issues of the publication, please visit TAPS Paramagazine
We look forward to seeing you there!
No comments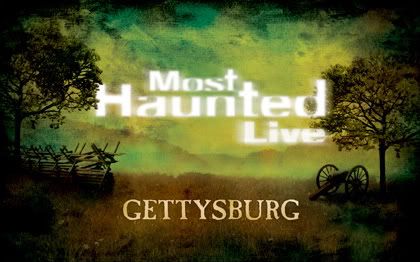 Founders of The Paranormal Source, April and Allen Slaughter, connected with Dr. Ciaran O'Keeffe of the Most Haunted crew and lent him their MiniBox Prototype # 3 for experimentation on tonight's LIVE event in Gettysburg, PA.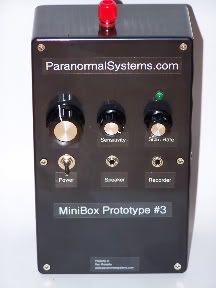 (Property of The Paranormal Source, Inc.)
The audio from this session has already been uploaded to the internet by researcher Mike Coletta of UFOMagazine.net. You can listen by clicking on the following link:
Most Haunted LIVE (Gettysburg, PA) MiniBox Prototype #3 Audio
No comments
The Paranormal Source, Inc. team is always happy to promote the personal projects of our members! April Slaughter has published a collection of her poetry (under her pen name April Page) entitled The Consequence of Silence. While April has written thousands of pieces over the years, only her best went into this collection. As of November 15, 2008 this book will be retired and no longer available for purchase.
"A beautiful collection of lush & evocative imagery. April sings with the angels."
-Rosemary Ellen Guiley, Author of Dreamwork for the Soul
"In expressing her personal consequence of silence, April's voice resonates soulful volumes that echo throughout the hidden hollows, and lost, dark nooks and crannies of the heart.She truly 'sees through dead men's eyes,' eruditely expressing – with an eerie uncanniness – things as they are.Her words express with an unsettling-yet-all-at-once-graceful, poetic authority, uncovering the hidden stuff of the soul that we all keep buried there for fear of speaking truth."
-Scotty Roberts, Author of The Rollicking Adventures of Tam O'Hare
CLICK HERE TO PURCHASE A COPY BEFORE IT IS RETIRED
*The book is available in paperback and as a digital download!
It is also currently featured on the Official TAPS Website!
1 comment